Deliver your IT projects on time,
every time
Avoid scope-creep, time delays and sketchy budget management with our highly skilled project management service.
Ensure your projects are hassle free
Delivering well defined, expertly managed projects on time and on budget is a skill, and the RedMosquito IT Project Managers are proficient, tactical, and timely. We are ITL accredited, certified to ISO 27001 / 9001, and we work to AGILE, so from outlining business requirements, to testing, trialling and project completion and review, you're in good hands. Our technicians will work closely, and professionally with your teams to ensure your projects are hassle free.
Curating your project management plan
Our IT experts can deliver a wealth of IT projects, from Cloud Migrations to office moves, installs to network configuration, database management to backup and emergency recovery, app development to phishing training and testing programmes, and more.

Business requirements
Once your IT project need is defined, the project scope, budget, delivery, goals, and risks will be explored. With clearly defined business requirements, all involved are on the same page, and scope creep is managed.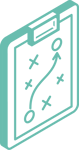 Planning the project
Our RedMosquito Project Manager will work closely with your resources, stakeholders, timeline, and team to plan and define, every step of your IT project. From the first meeting to the final roll-out.

Execution & Management
When the project is in writing and agreed by all, the project plan gets underway. Your RedMosquito PM will ensure that quality, risk, time, scope, and all other aspect of the project are managed.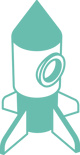 Testing the project
It's important to test and check all the way through the project. Double and triple checks will all be managed and undertaken by our PM and their team.

Making enhancements
Ensuring all is well with the project now, and in the future, is part and parcel of the management function. Anything that comes to light or needs adjusting will be quickly addressed.

Rolling out and going live
Following thorough testing, we'll deliver your project. We'll ensure the project is live and effective, delivering the results your agreed brief defined.
Benefits to be had by outsourcing IT projects

Experience is key, and project management is no exception to the rule
We're proven experts at delivering IT projects to our many diverse customers, and our PMs will look after everything. With a wealth of experience and many previous IT projects under their belt, we'll bring our expertise and knowledge of the most effective, efficient solutions, thorough project planning and beneficial, trusted digital solutions.

Learn from experience and upskill your teams
By working alongside our expert Project Managers, your teams will be learning new skills, new techniques, and solutions. You'll benefit from upskilling your staff interactively, without additional training costs.

More bang for your buck
With outsourced services for project management, we'll manage your resources. This means you'll have the skilled, technical team members you need, when you need them. There'll be no long-term commitment, or overheads, just the support you need, at the time you need it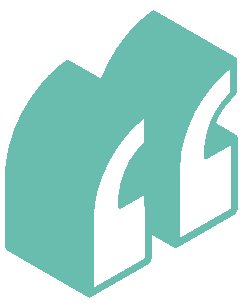 "The best compliment I can pay RedMosquito, is that of all the issues that we need to manage and control in our business, IT is not one of them."
Ray, Financial services customer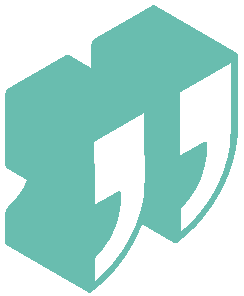 Deliver your IT projects effortlessly with our highly skilled project management service
Call us on 0141 348 7950 or book a meeting with a member of our team today